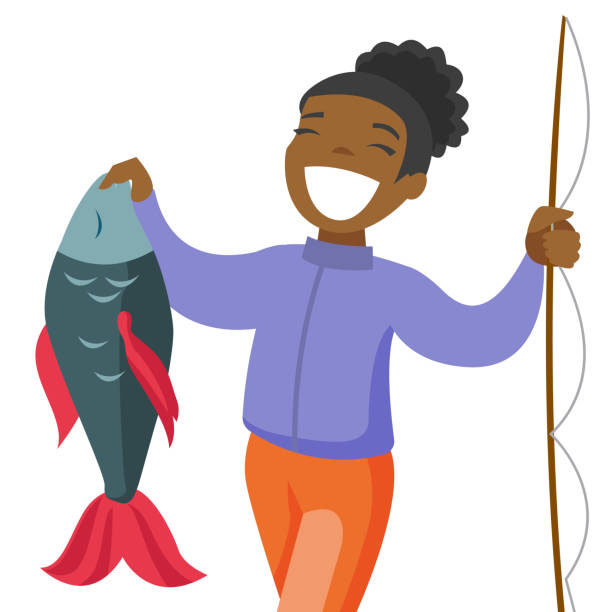 Give a (woman) a fish, she will eat for a day.
Teach a (woman) to fish, and she will eat for a lifetime.
…or so the saying goes. But what about access to a fishing rod and other equipment?
What about access/ownership of the pond that holds the fish?
Sparrow Society works to create viable economic opportunities for women in a range of industries.
Yes, we teach her to "fish". We train her with the skills she needs in the industry.  But from the very beginning, we have always been about true empowerment and sustainable development that goes the extra mile.
Sparrow Society was initially created in 2013 as a response to development research showing a gap between people in South Africa with a usable skill (ie-sewing) and the job market/opportunity to actually use that skill to earn an income (due, in part, by a dying manufacturing industry caused by international competition coupled with South Africa's unfortunate reputation for unreliable product output).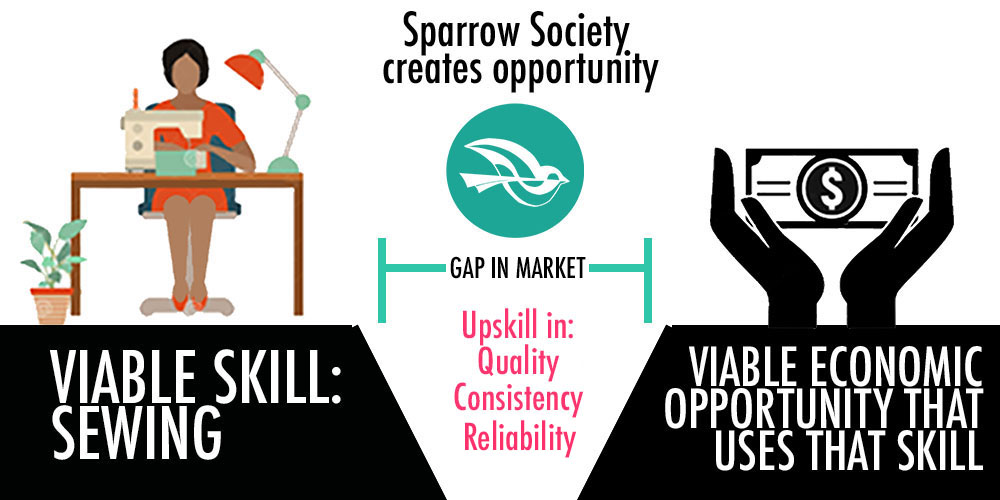 In the last 7 years, Sparrow Society has grown into one of South Africa's most reputable ethical manufacturers of textile based products, creating promotional products for top-name brands all over the world. With a commitment to excellence in Quality, Consistency and Reliability, Sparrow Society not only provides clientele with a story of empowerment and ethical manufacturing, but also supplies a superb product of the highest international quality standards.
But we wanted to go beyond just developing skill, and beyond just creating jobs. We wanted to start a cycle of empowerment that kept going. We wanted to give women a path to own that pond. Through our SewBoss program, we have given our seamstresses the opportunity to start their own businesses, giving them ownership and flexibility – while still providing them with ongoing skills development, business support and access to big contracts with major brands. Most of our SewBosses run their business from their own homes –
giving them flexibility to care for children as well as other family responsibilities while still earning a viable and dignifying income as their own boss! This has become even more vital in the new Covid landscape. Working from home is a luxury often limited to a privileged few, and through our SewBoss program, we were able to extend this same luxury to over 100 seamstresses across Cape Town.
We have been blown away by the responses and testimonials from our SewBoss network and will be continuing to grow and nurture this program in 2021. Throughout this process, however, we have realised that some of our SewBosses are still struggling with that "access of equipment" part of the equation (in addition to accessing business loans with reasonable terms that don't further exploit them). Some of them have been working on machines that are over 15 years old and are well over-due for an upgrade. Many have expressed a keen interest in investing in new equipment to allow them to make their home-based business even more successful this year. We have been able to assist a few, but we need your help to extend this opportunity to more SewBosses.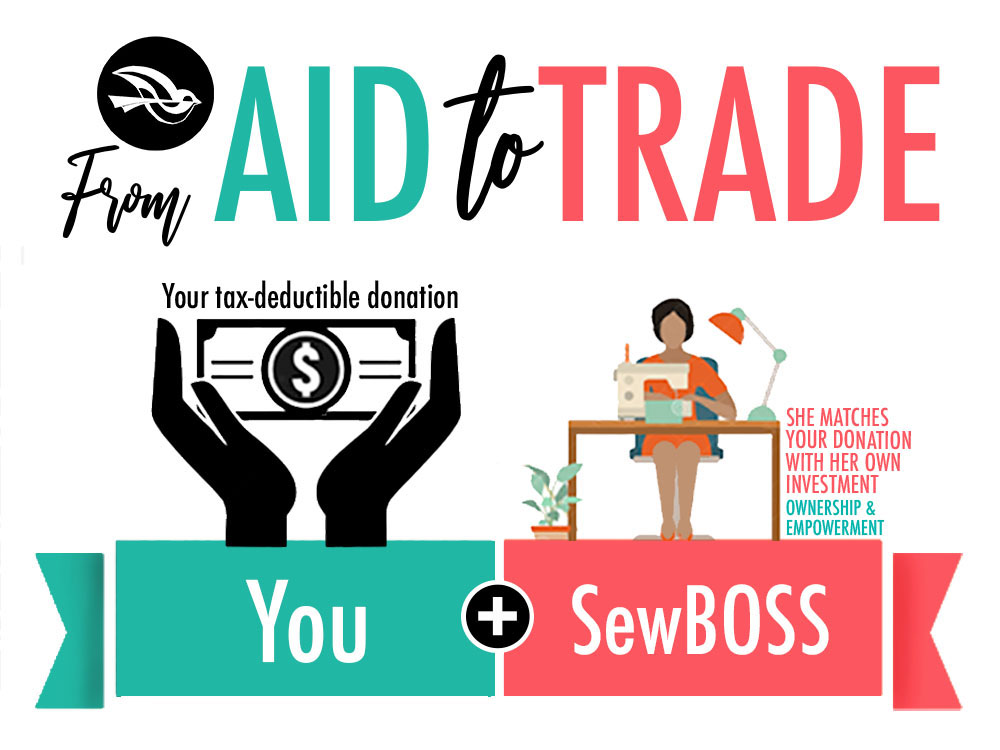 We have developed a "Business-in-a-box" SewBoss kit that includes a new machine with accessories and a host of Business Support tools.  The total cost for each SewBoss is R8000.  We have developed a donor/SewBoss matching strategy that 1) Subsidizes her cost to make it more attainable and affordable 2) Allows her to pay off her portion of the investment on a 12 month interest free micro-loan WHILE she works.
Why aren't we covering the full 100%?  The short answer: We believe this matching strategy to be the most empowering option and promotes long-term success.  Contributing 50% of the investment promotes ownership and dignity for the SewBoss, thus increasing her commitment and business experience leading to long term success and a sense of real pride in her business accomplishments.  She is no longer a recipient of charity, but a driving force in her own development and success.  (Aid to Trade!)
This testimonial by one of our SewBosses in Kraaifontein says it all,
…being a SewBoss gave me independence and power as a woman surviving in the society stricken by the Corona Pandemic
Independence & Power…
Such powerful words with an even more powerful outcome, especially for women.
Research shows that when women are able to financially sustain themselves, they are less prone to abuse and exploitation.
She has power.
That is what we are about at Sparrow Society. We aren't just in the business of creating cool products. We are in the business of
Creating options.
Creating power.
Creating opportunity.

And YOU have the power join together with one of our SewBosses to help give her access to the tools she needs to take her business to the next level.  Please consider donating towards our "Support a Seamstress, Support a Household" campaign to make a SewBoss's business dreams come true.
…………………………….

Sparrow Society is a registered PBO (s18A) – which means your donation is tax-deductible (South African taxpayers)!