Get Involved by purchasing a wholesale pack!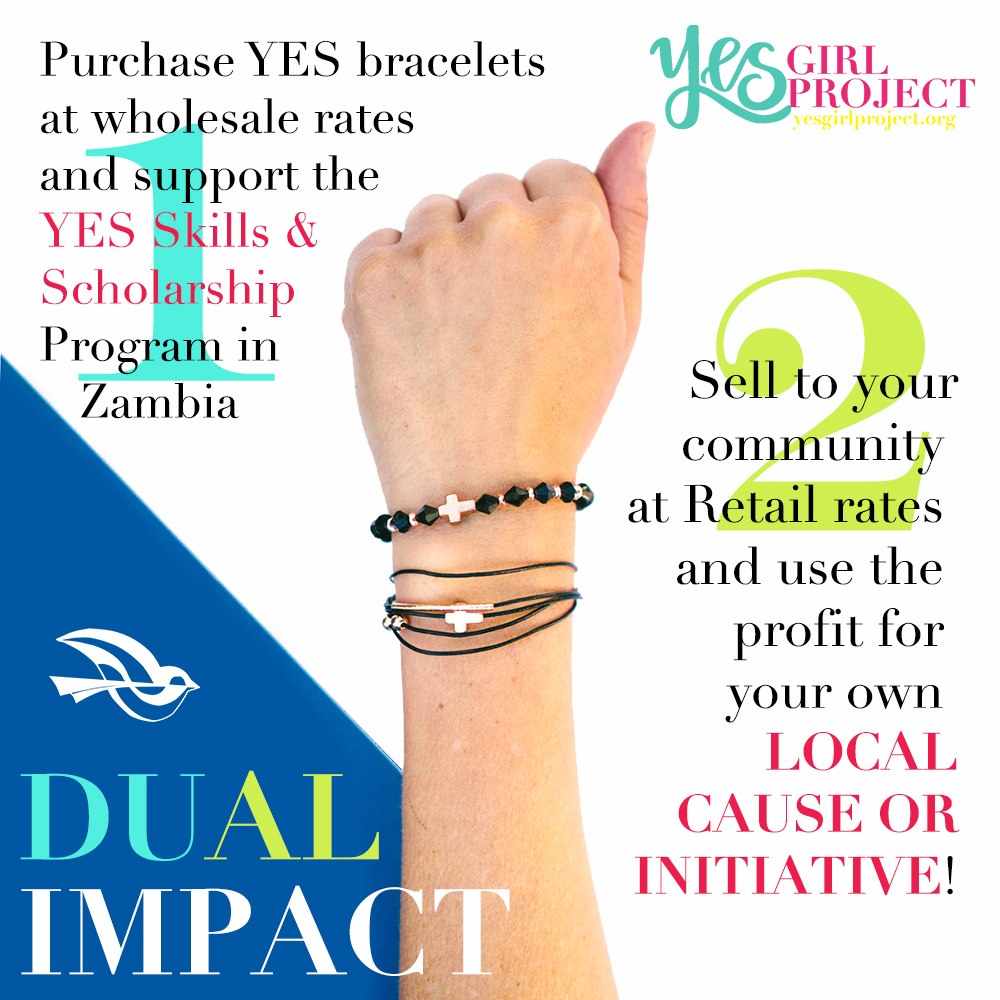 The best, most empowering way, for you to support the YES Girl Project is to purchase the bracelets made by the girls in the program. This supports our "Aid to Trade" mandate by putting the economic power back into her hands, and lifting her out of the poverty trap (and no longer relying on "aid" or charity). In a more sustainable and empowering child-sonsorship model, you can sponsor a full year scholarship by purchasing a wholesale pack. Re-sell the items and use the profit to fund your own cause, or donate back into the education project to fund further training.
You can also support the scholarship fund by purchasing items individually. They make great gifts!