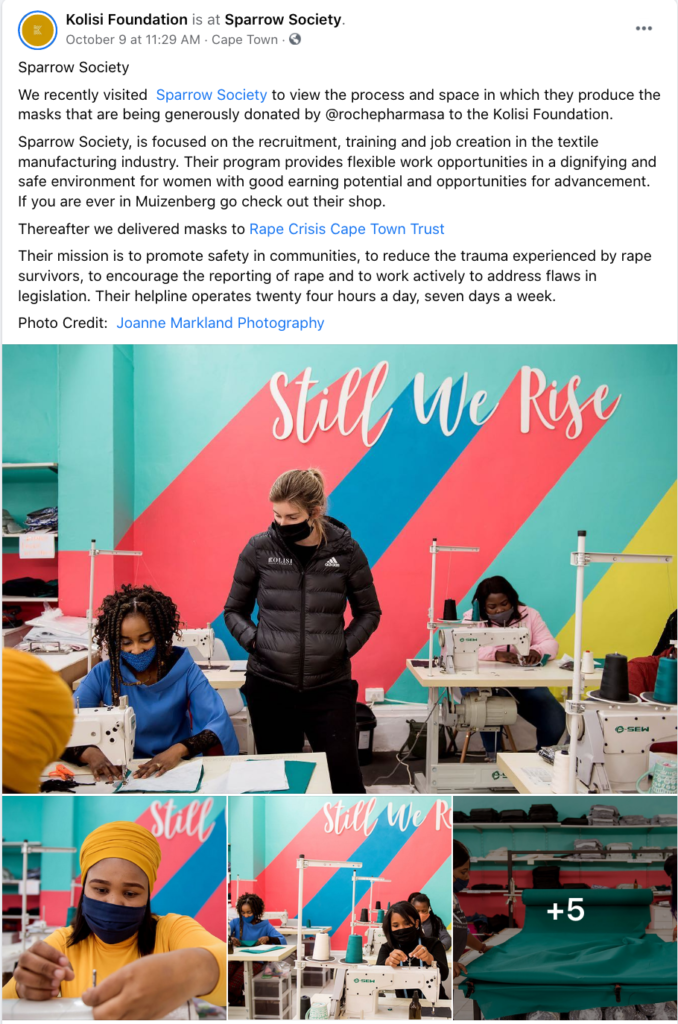 What an honor and privilege it was to work with Roche and the Kolisi Foundation to manufacture the 66,000 masks that have been distributed to vulnerable communities across South Africa in 2020.  This partnership allowed us at Sparrow Society to increase our training program and create 70 home-based sewing jobs!  More about this incredible partnership in the video below.
Roche South Africa has announced its donation of 66,000 cloth face masks to
vulnerable communities in support of the national response to COVID-19. The face masks will be distributed to those in the most vulnerable populations through Roche partners, Transnet and the Kolisi Foundation.
"These 66,000 masks have been created by our partners Sparrow Society, a non-profit sewing organization that upskills women in disadvantaged communities and creates employment.
"The empowerment of women is critical to creating an inclusive, safe society. That is why we are so excited that this partnership with Roche has empowered women, created jobs, and increased average household incomes during this difficult time. We are all so proud that we have worked together to produce free masks to help protect other members of our community. Our team is sewing up to 11,000 masks each week" said Kate Senekal, Managing Director, Sparrow Society.